Grameen Foundation stands at the forefront of the financial inclusion movement, serving as a global leader in this field. With a focus on the most marginalized communities, particularly women, our organization strives to enhance access to finance, sustainable livelihoods, and health and nutrition worldwide. Leveraging the potential of digital technology, Grameen Foundation connects impoverished individuals to vital resources such as information, markets, capital, and skill development opportunities. By collaborating closely with banks, financial institutions, farmers' organizations, and agribusinesses, we empower people to build assets, navigate crises, mitigate risks, and cultivate resilience.
Over the past decade, Grameen Foundation India has experienced remarkable growth, bolstering its efforts to eradicate poverty and hunger, particularly among women. In the wake of the COVID-19 pandemic, our focus has been on expanding our endeavors in women's economic empowerment, deepening our impact in agriculture and livelihoods, and fostering innovation through various initiatives.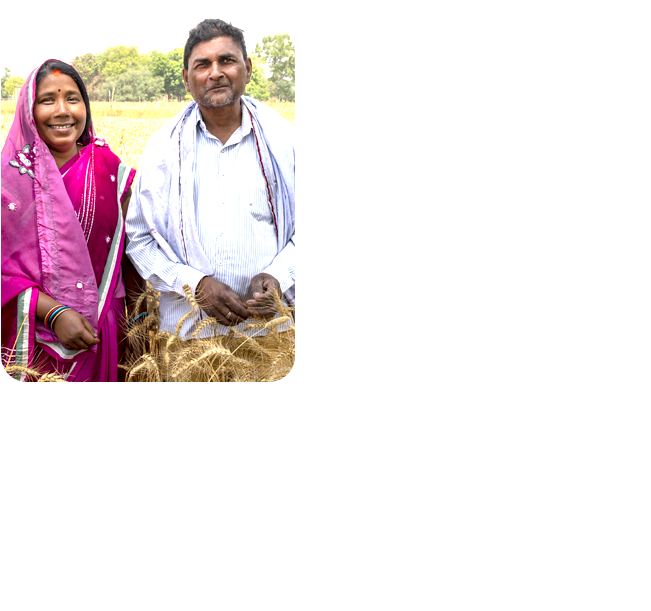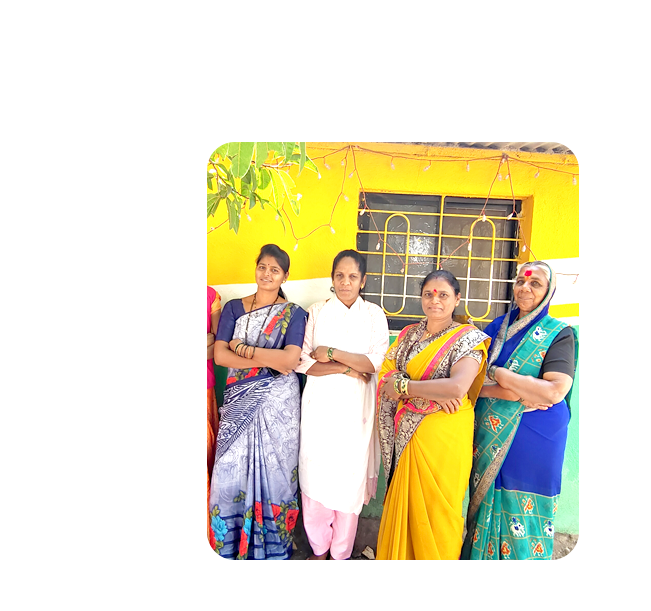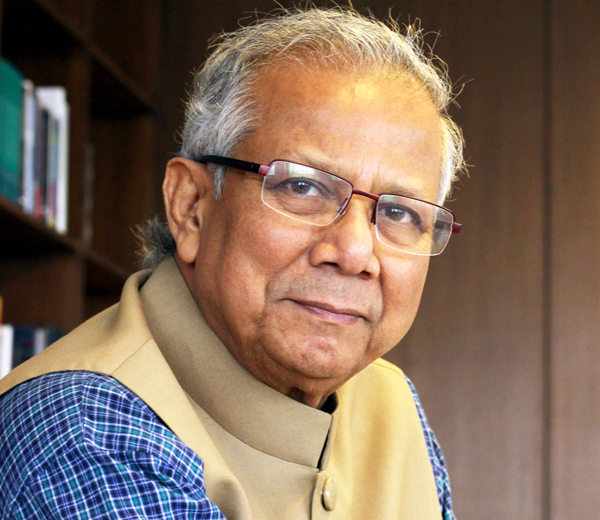 Our story begins with Nobel Laureate Professor Muhammad Yunus who pioneered the first use of microcredit in Bangladesh in the 1970s. This groundbreaking approach showed how microfinance could empower women and create a brighter future for their families. Professor Yunus founded Grameen Bank to serve the low-income population in Bangladesh and later provided a seed grant of USD 6,000 to establish the independent Grameen Foundation, a global non-profit organization based in the United States.
In 1998, Grameen Foundation began working in India, and in 2010, it established Grameen Foundation India. While continuing to innovate in the field of microfinance, Grameen Foundation also developed digital technologies to help rural and low-income communities access financial services, improve their livelihoods, and safeguard their health. The organization is constantly making breakthroughs, developing tailored poverty-alleviation solutions that leverage digital technology and trusted intermediaries to reach those in the "last mile."
Our core values resonate the way we think, behave, execute,
and make decisions to achieve our mission. These values include:

To Respect individual human rights and privacy, eliminating all kinds of discrimination.

To Demonstrate ethical principles, create a trustworthy and honest work environment.

Promote the ability to understand others' perspectives and/or circumstances.

To Pursue knowledge and evidence-based program design, implementation, and evaluation.

To Ensure that we maximize our output for each unit of input invested.

To Ensure our actions and results can withstand the test of time and be sustainable.

To Ensure we focus on marginalized and vulnerable groups and establish mechanisms for inclusion in programs and ways of working.

To Ensure participation of our beneficiaries and stakeholders in decision-making processes.
Grameen's Overarching Theory Of Change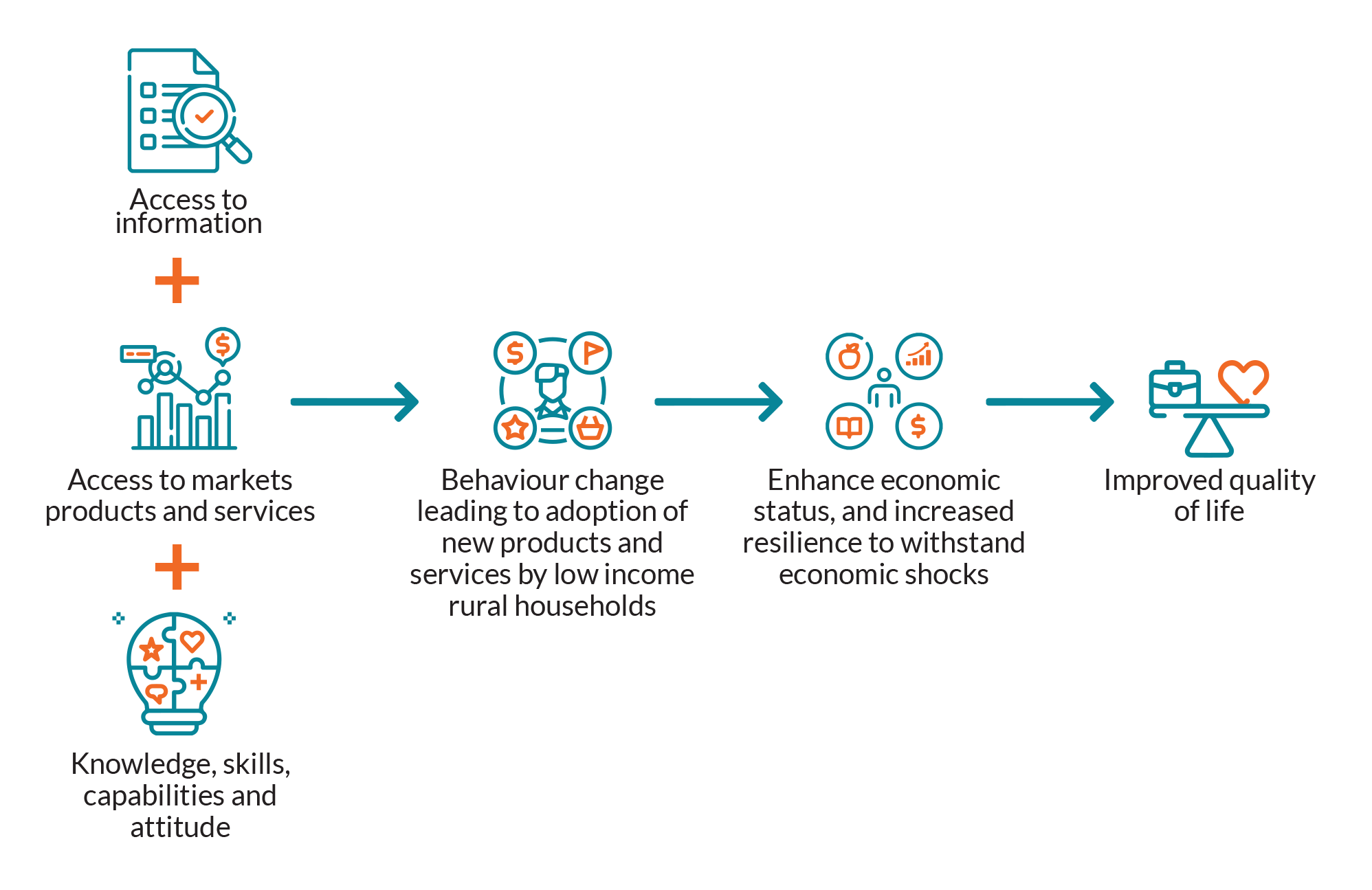 Grameen's overarching theory of change is a standard framework, applied to its various programming areas, across the sectors of livelihoods, enterprise development, financial services, and health and nutrition. This overriding theory of change is based on three key pillars – Access to information, access to markets, products and services, and enhanced skills, capabilities and attitudes, which is applied to three core segments that Grameen targets. These are low-income people, particularly women, facing various disadvantages, smallholder farmers, and micro and small businesses.